Gardener's Scrub is the perfect companion for your hands after a hard day's work. Pumice and walnut shell provide a gentle exfoliation, while a luxurious blend of fennel, grapefruit, bergamot, clary sage, and spearmint essential oils create an herbal aroma that's reminiscent of a herb garden. With coconut oil for bubbles and shea butter for skin softness, your hands will feel clean, revitalized, and ready to get back to work in the garden ... tomorrow!
Min 100g bar
Regular price
Sale price
£5.50
Unit price
per
Sale
Sold out
Herbal scent with notes of fennel, spearmint, herb and citrus.
Key Ingredients

Shea Butter is rich in vitamins, plant sterols, minerals and other nourishing compounds for the skin. The butter softens, protects against drying, and nourishes. High in vitamins E and A, shea butter locks in moisture, increases elasticity and evens out skin tone.

Coconut Oil is fantastic in soap, creating a big fluffy lather due to the high content of lauric acid. This enables it to cleanse without stripping your skin of its natural oils. It is also naturally anti-microbial and anti-fungal, making it perfect in a gardener's soap.

Walnut Shell Powder is a great example of using the full raw ingredient. The shells would usually be discarded during food production, however they can be ground down to a fine powder the perfect size to be a great exfoliator. Fabulous at removing ingrained dirt and grime.
Why You'll Love Gardener's Scrub soap

100% Natural No synthetic exfoliants here! Only natural, biodegradable ones.

Vegan Formula is suitable for people avoiding animal products, including vegetarians and vegans.

Cruelty Free We only test products on ourselves and other willing humans! We are very careful to check that none of our ingredients are tested on animals either.

Natural Fragrance Gardener's Scrub soap is scented with natural essential oils.

Palm oil free Lots of soaps contain palm oil - look out for Sodium Palmate - our products are proudly free from palm oil.

Plastic free Packaged in greaseproof paper and a recycled cardboard sleeve.
Full Ingredients - English

Extra Virgin Olive Oil, Coconut Oil, Sunflower Oil, Shea Butter, Stearic Acid, Glycerine, Aqua, Sodium Hydroxide, Pumice, Walnut Shell, Clary Sage Oil, Grapefruit Oil , Sweet Fennel Oil, Spearmint Oil, Bergamot Oil
Full Ingredients - INCI

Sodium olivate (Olive oil), Sodium cocoate (Coconut oil), Sodium Sunflowerate (Sunflower oil), Sodium sheabutterate (Shea butter), Stearic acid, Glycerine, Aqua, Pumice, Juglans Regia (Walnut) Shell Powder, Limonene*, Salvia Sclarea (Clary Sage) Flower Oil, Citrus Grandis (Grapefruit) Peel Oil , Foeniculum Vulgare (Sweet Fennel) Oil , Linalool*, Mentha Viridis (Spearmint) Leaf Oil, Citrus Aurantium Bergamia (Bergamot) Fruit Oil, Citral*

*Naturally occurring in our Gardener's Scrub essential oil blend.
Share
View full details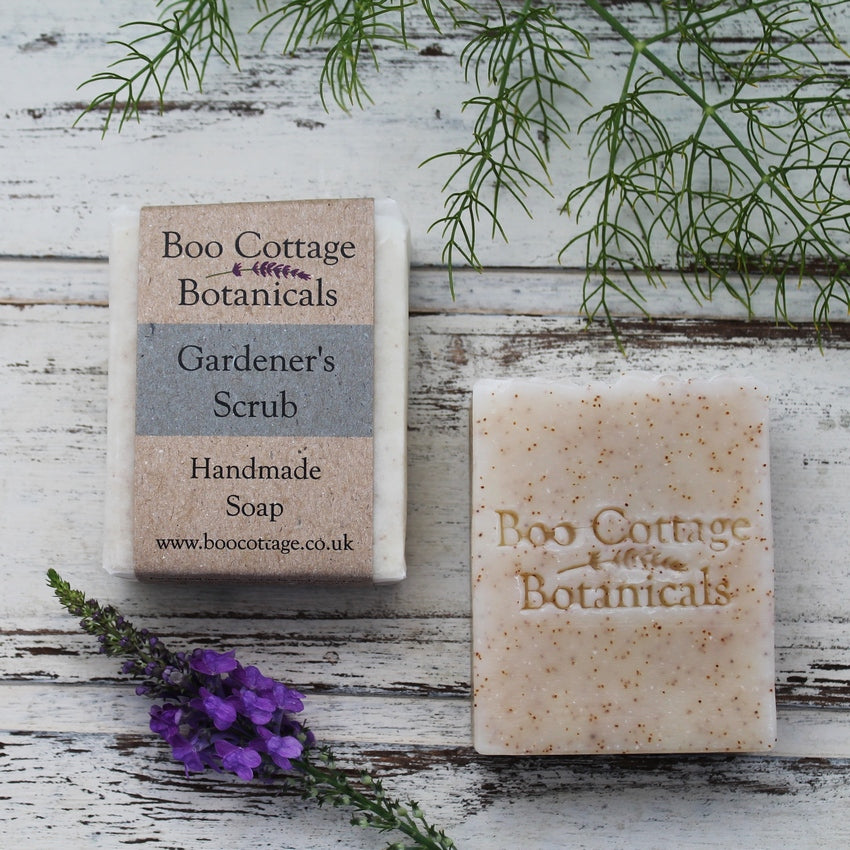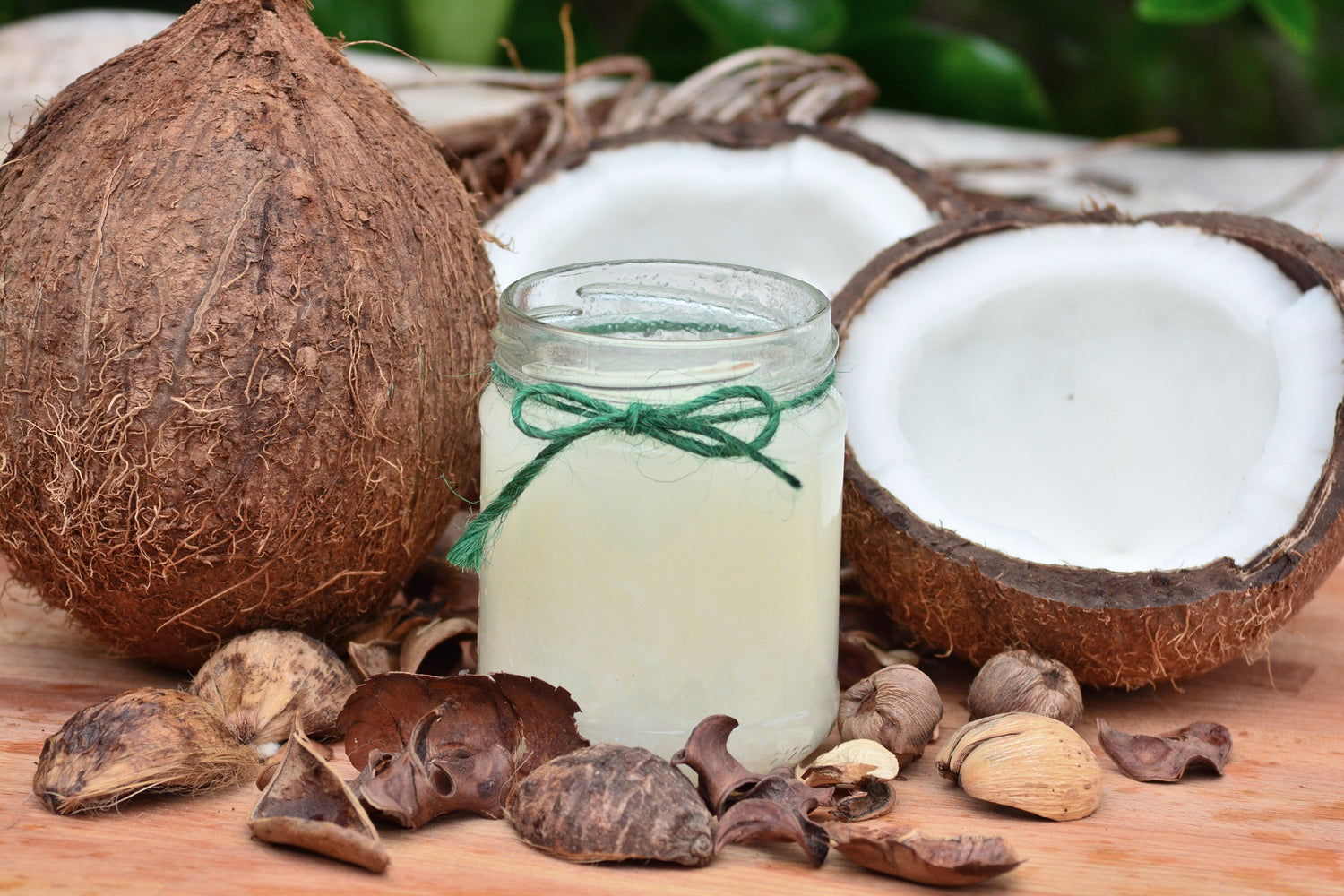 What is soap made from?
Traditional cold process soap is made from a mixture of fatty acids - in our case plant oils and butters - mixed with an alkaline solution. In a bar of solid soap, the alkali used is sodium hydroxide, which turns the fatty acids into sodium salts, or soap!
You can tell what the starting oils are in a soap by their Latin name. For example Sodium Olivate is the soap that is formed from Olive Oil, Sodium Cocoate is from Coconut Oil Butter and so on.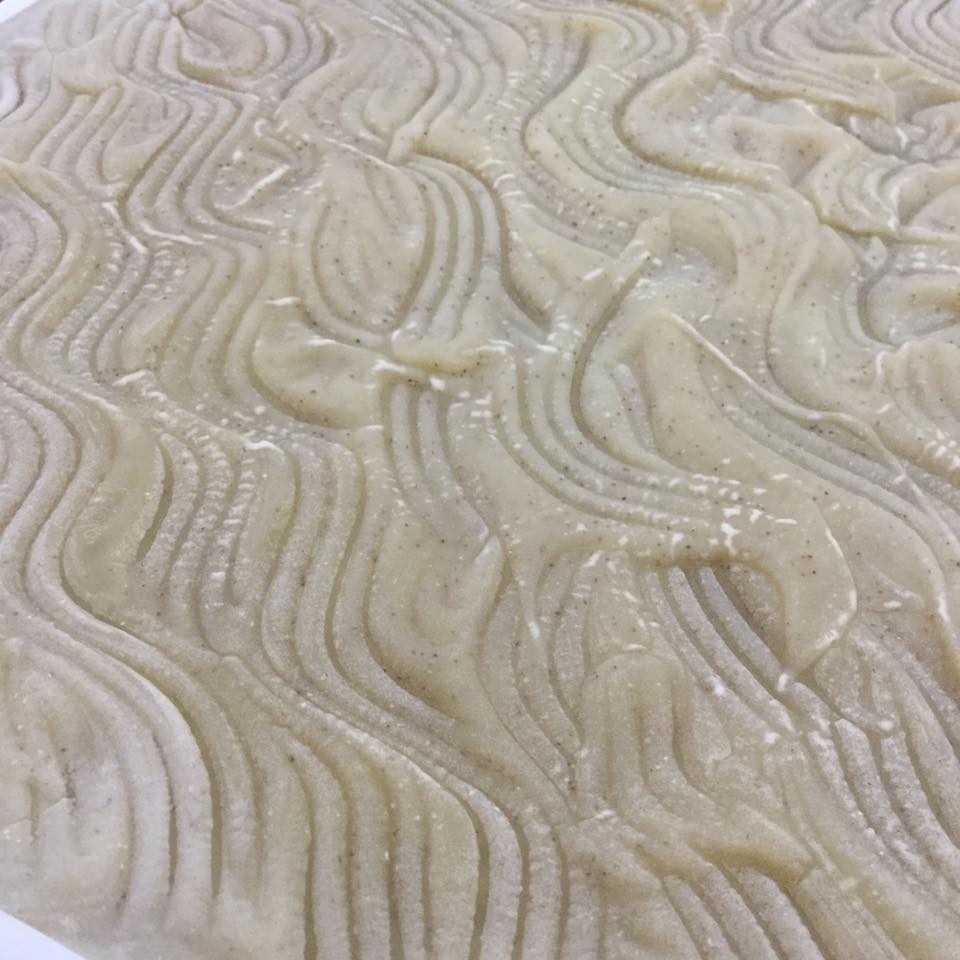 How do I look after my soap?
The best way to prolong the life of your Gardener's Scrub soap is to allow it to dry out between uses.
Using a freely draining soap dish is the best way to do this.
Find out more tips
Gardener's scrub our fav!
This is a favourite of ours. Always on our re-order list! Great on knees, elbows and heels. Recommend it! X
Lovely nicely scented soap but not as exfoliating as expected
This soap has a nice texture, gorgeous scent and lathered well but I bought it particularly for its exfoliating properties which I found lacking. Working as gardener my hands get pretty grubby as I don't like wearing gloves and I was looking for something to help with the more ingrained dirt which unfortunately it didn't, despite the pumice and Walnut kernels. But overall I liked this soap and would recommend it.