Experience total relaxation with EASE Sea Salt Bath Soak. Our unique blend of British ingredients, including Scottish seaweed and Dorset sea salt will calm and soothe your body and mind. Indulge in relaxing aromatherapy with a refreshing blend of peppermint and lavender essential oils. Experience the calming sensation of a seaside retreat right in your own bathroom.
230g in glass bottle

Regular price
Sale price
£14.95
Unit price
per
Sale
Sold out
Indulge in a spa-like experience with EASE Sea Salt Bath Soak, featuring all-natural, premium ingredients from the British Isles.
Key Ingredients

Sea Salt is harvested off the Jurassic coast of Dorset where the clear water of the Atlantic is collected by hand. The salty brine is filtered and slowly warmed to form the salt crystals which are then dried. The resulting salt has a distinct mineral profile unique to the area. Containing magnesium, calcium, zinc, potassium and iron, this salt promotes relaxation and eases sore muscles, just like an invigorating swim in the sea!

Seaweed harvested by hand off the cool clear Scottish waters of the Western Isles. It is harvested in a sustainable way by local crofters and is then dried for use. Containing high levels of iodine, which is antibacterial, along with natural oils, an abundance of minerals and trace elements and long-chained polysaccharides, which have good moisturising effects on the skin.  

Camelina Oil is a rich source of vitamin E, antioxidants and essential fatty acids omegas 3 and 6. It is a light oil that is quickly and easily absorbed, helping to keep your skin moisturised and elastic. Grown in North Yorkshire, the oil is gently pressed from the seeds of the Camelina plant.

Lavender Essential Oil grown and harvested in Norfolk has an amazingly complex floral scent – definitely not your average musty lavender smell – sweetly floral, with green and woody notes. Well known for its ability to relax and calm, lavender essential oil is very popular for home use. In skincare it has anti-bacterial and anti-inflammatory properties, which have the ability to soothe and rejuvenate inflamed, irritated skin.

Peppermint Essential Oil is cooling and refreshing, with stimulating and analgesic properties that make it an ideal oil to help ease muscle pain. It can also help relieve tension headaches and breathing in the scent can help clear the sinuses and decongest stuffy noses. Our peppermint essential oil is grown in Norfolk.
Why You'll Love EASE salts

100% British Every ingredient in our British Range is grown and harvested in the UK.

100% Natural EASE Botanical Bath Soak contains no synthetic ingredients. It is 100% natural.

Vegan Formula contains no animal products. Suitable for vegans, vegetarians and people trying to avoid animal products.

Cruelty Free All our products are cruelty free. We only test products on ourselves and other willing humans! We are very careful to check that none of our ingredients are tested on animals either.

Natural Fragrance All of our fragrances are blended in house by our team from wonderfully aromatic essential oils.

Palm oil free Proudly free from palm oil.

Plastic free Packaged in a glass bottle with an aluminium lid. We chose glass bottles as it's easily returnable (we can reuse them to package more bath salts), reusable at home or you can recycle them.
Full Ingredients - English

Sea Salt, Kaolin, Camelina Seed Oil, Seaweed, Lavender Oil, Peppermint Oil
Full Ingredients - INCI

Maris Sal (Sea Salt), Kaolin, Camelina Sativa (Camelina) Seed Oil, Ascophylum Nodosum (Seaweed), Lavandula Angustifolia (Lavender) Oil, Mentha Piperita (Peppermint) Oil, Linalool*, Limonene*

*Naturally occurring in our EASE essential oil blend
Share
View full details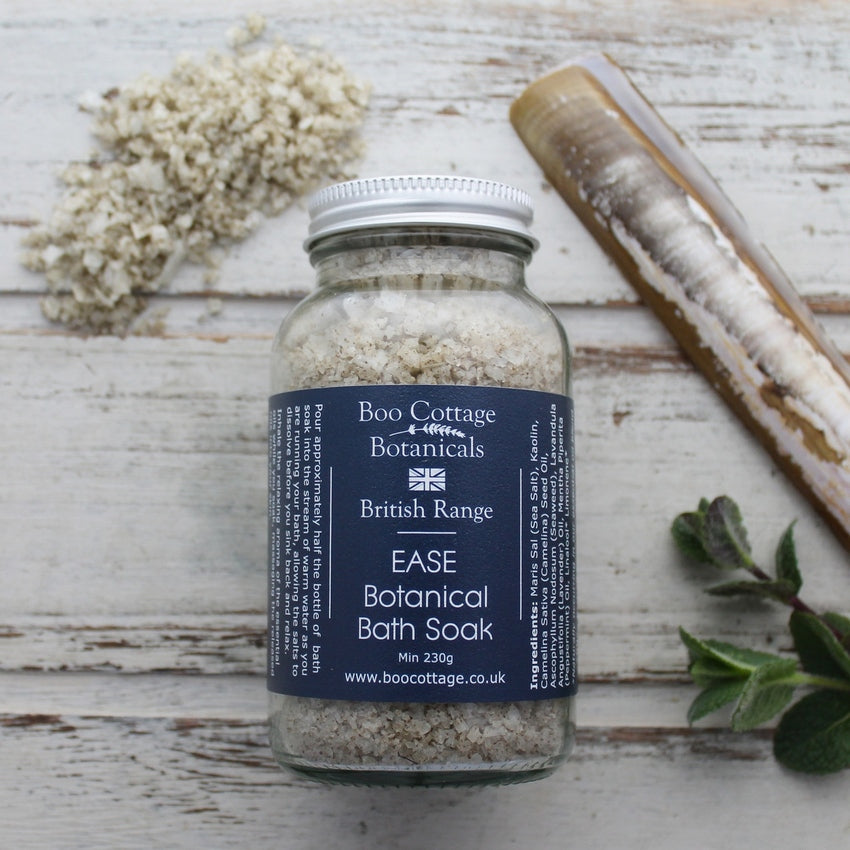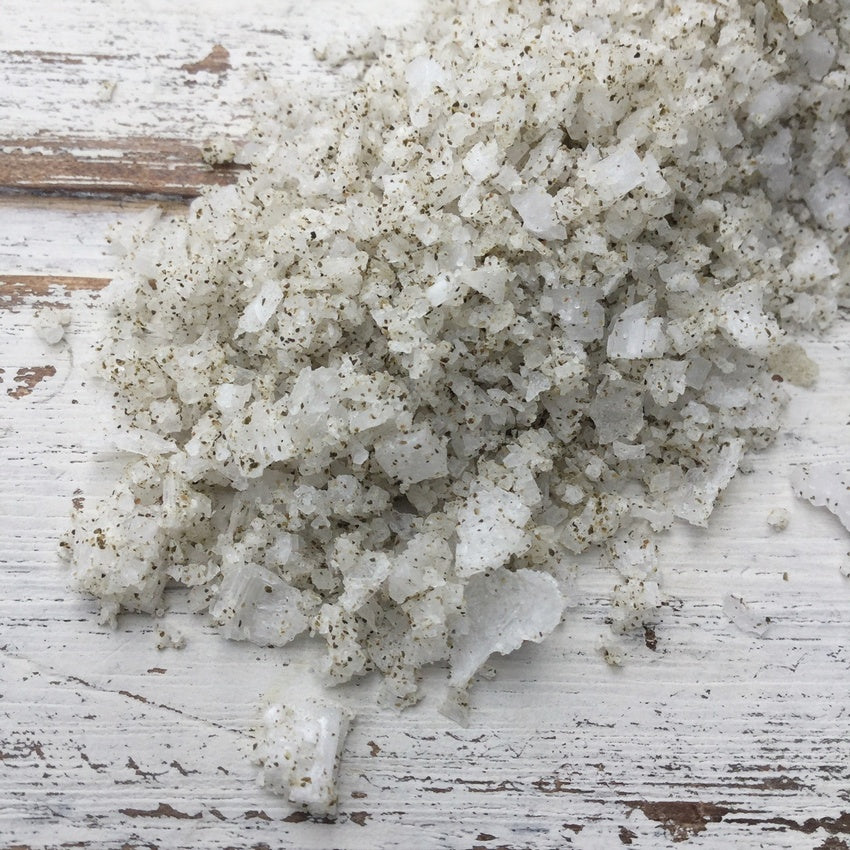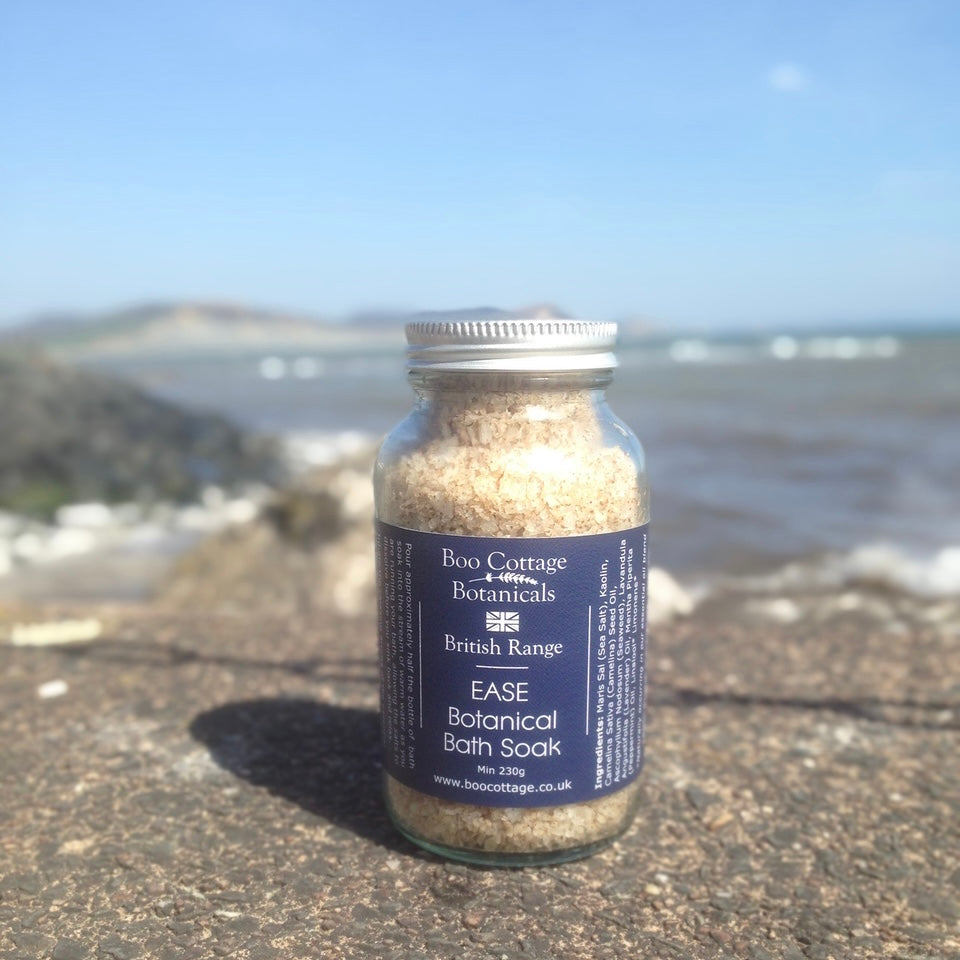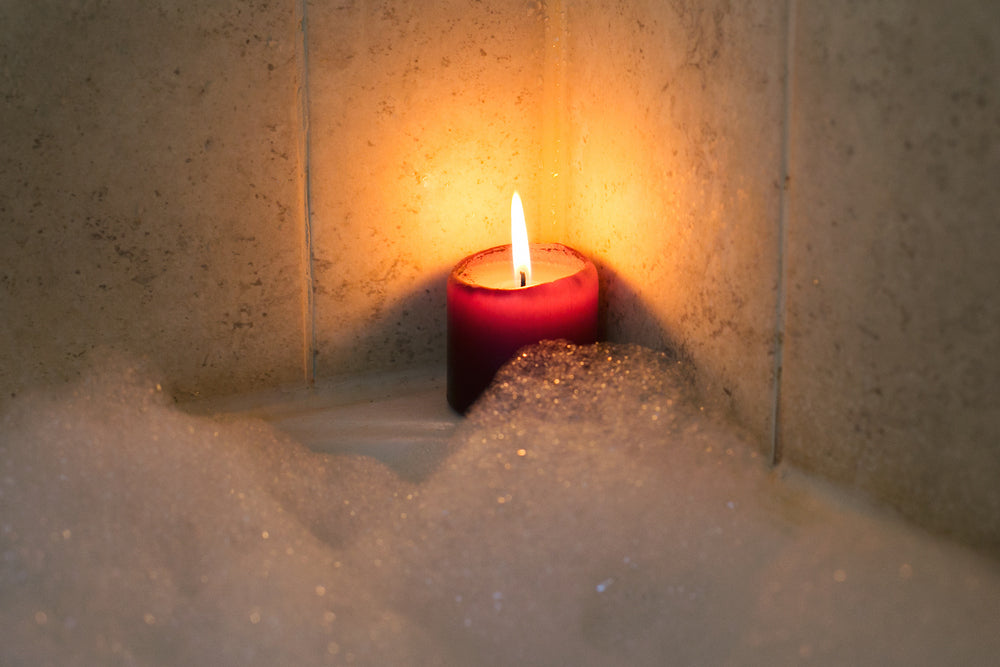 Who is EASE Bath Soak suitable for?
Vegans
Dry skin
Normal skin
Aching muscles
Eco conscious consumers trying to reduce their carbon footprint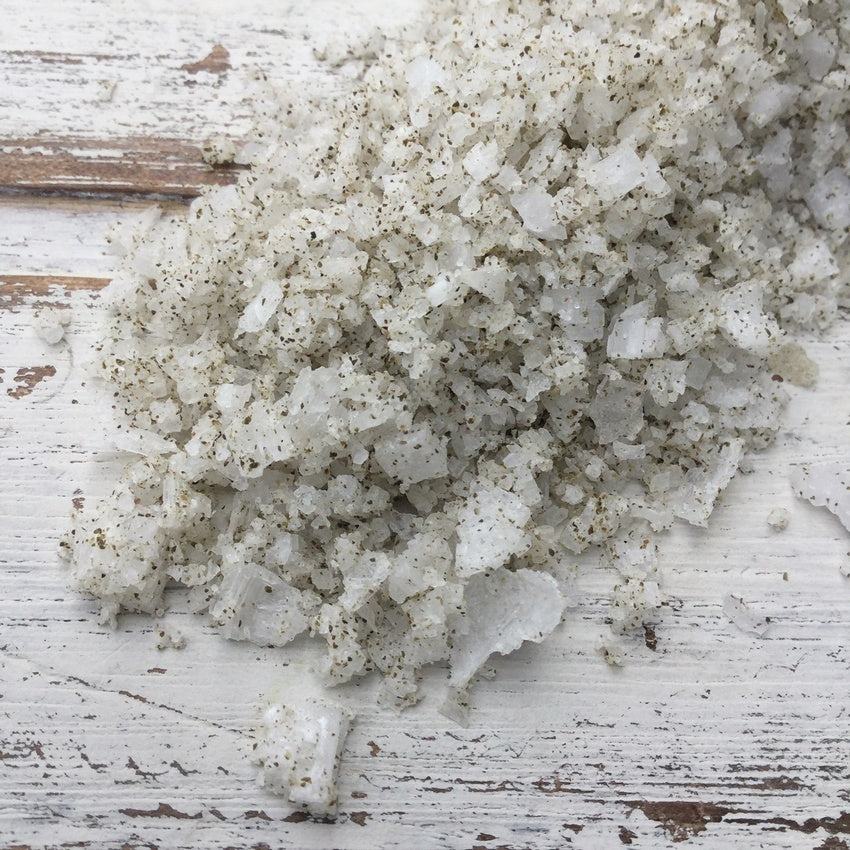 How do I use Bath Salts?
1. As you are running your bath, pour approximately one third to half the bottle into the stream of water.
2. Stir the warm water with your hands to help dissolve the salts.
3. Relax into your bath, breathing in the decadent scent, washing the water over you to get the full benefits before patting skin gently dry when you can bring yourself to finally get out.
Please take care when getting out as the bath surface may become slippery.
If you aren't a big fan of floaty bits in the bath, pop your bath soak into a muslin or organza bag before dropping it into the water. Use this like a tea bag and squeeze it occasionally to get all the benefits from the botanicals into the bath water.
As bath salts are designed to dissolve in water, always recap the bottle straight away and store away from humidity.