Experience the freshness of nature with Clarity Charcoal soap! Its unique blend of charcoal, tea tree and eucalyptus essential oils and mango butter make it perfect for oily or combination skin. Enjoy its clarifying properties, and invigorate your senses with every wash. Ready to feel refreshed? Try Clarity today!
Min 100g bar
Regular price
Sale price
£5.50
Unit price
per
Sale
Sold out
Fresh, invigorating soap scented with tea tree and eucalyptus essential oils.
Key Ingredients

Rapeseed oil is one of the few oils that is grown and extracted in Britain. The oil is rich in oleic acid, linoleic acid and other essential fatty acids. It provides proteins and a moisturising addition in soap.

Coconut Oil is fantastic in soap, creating a big fluffy lather due to the high content of lauric acid. This enables it to cleanse without stripping your skin of its natural oils. It is also naturally anti-microbial and anti-fungal, making it perfect in a soap for oily skin types.

Grapeseed Oil is especially high in omega-6, making it a light oil that penetrates layers of the skin. The oil has astringent properties for tightening and toning, and is high in vitamin E.

Tea Tree Essential oil is an unmistakable essential oil; it has antimicrobial and anti-inflammatory properties.  It can calm redness, swelling and inflammation, it may even help to prevent and reduce acne scars.

Eucalyptus Essential Oil can help reduce pain and inflammation, it has antiseptic and anti-inflammatory properties, and is a cleansing, clarifying oil.

Activated Charcoal is a very effective cleanser. It works wonders on oily skin as it removes excess oil, unclogs pores, removes dirt and bacteria giving your pores a deep clean. Activated charcoal has been heat treated to become a super absorbent powder capable of attracting toxins and dirt, allowing them to be washed away, leaving your skin feeling smooth, supple and clean.
Why You'll Love Clarity Charcoal soap

100% Natural Clarity soap contains no synthetic colours or fragrances. It is 100% natural.

Vegan Formula is suitable for vegans, vegetarians and other people trying to avoid animal products.

Cruelty Free Rest assured, all our products are cruelty free. We only test products on ourselves and other willing humans! We are very careful to check that none of our ingredients are tested on animals either.

Natural Fragrance Clarity soap is scented with essential oils.

Palm oil free Lots of soaps contain palm oil - look out for Sodium Palmate - our products are proudly free from palm oil.

Plastic free Packaged in greaseproof paper and a recycled cardboard sleeve.
Full Ingredients - English

Rapeseed Oil, Coconut Oil, Mango Butter, Aqua, Glycerine, Sodium Hydroxide, Castor Oil, Grapeseed Oil, Eucalyptus Oil, Tea Tree Oil, Activated Charcoal
Full Ingredients - INCI

Sodium Rapeseedate (Rapeseed Oil), Sodium Cocoate (Coconut Oil), Sodium Mangobutterate (Mango Butter), Aqua, Glycerine, Sodium Castorate (Castor Oil), Sodium Grapeseedate (Grapeseed Oil), Eucalyptus Globulus (Eucalyptus) Leaf Oil, Melaleuca Alternifolia (Tea Tree) Leaf oil, Charcoal Powder, Limonene*

*Naturally occurring in our Clarity essential oil blend.
Share
View full details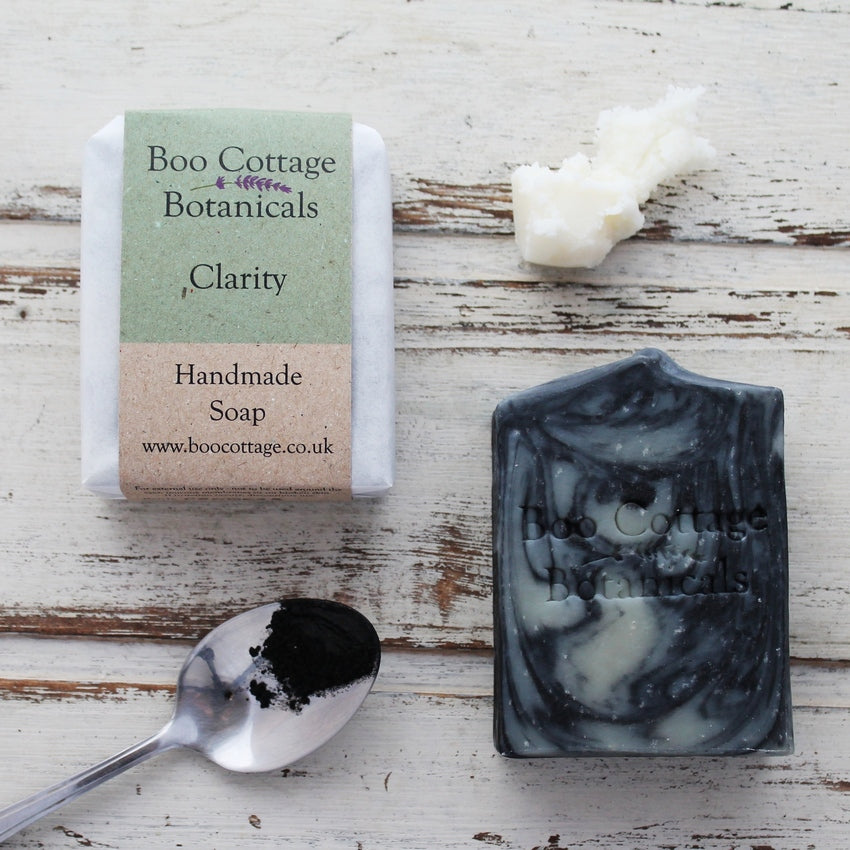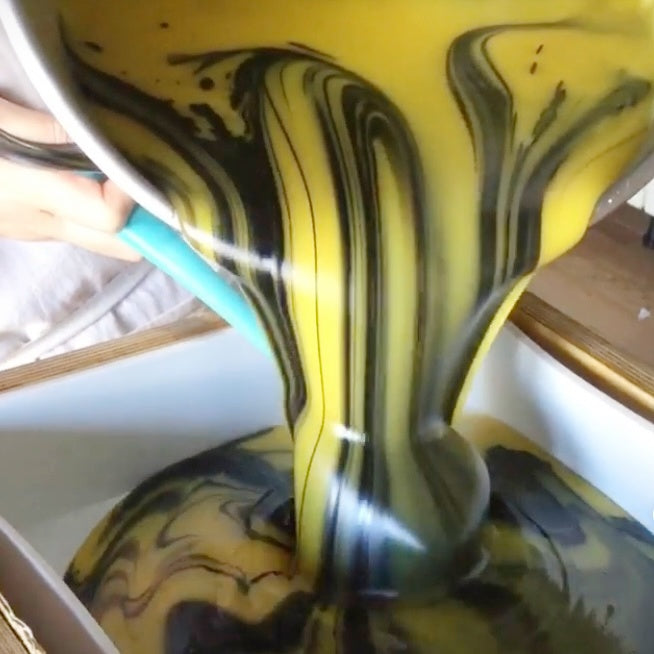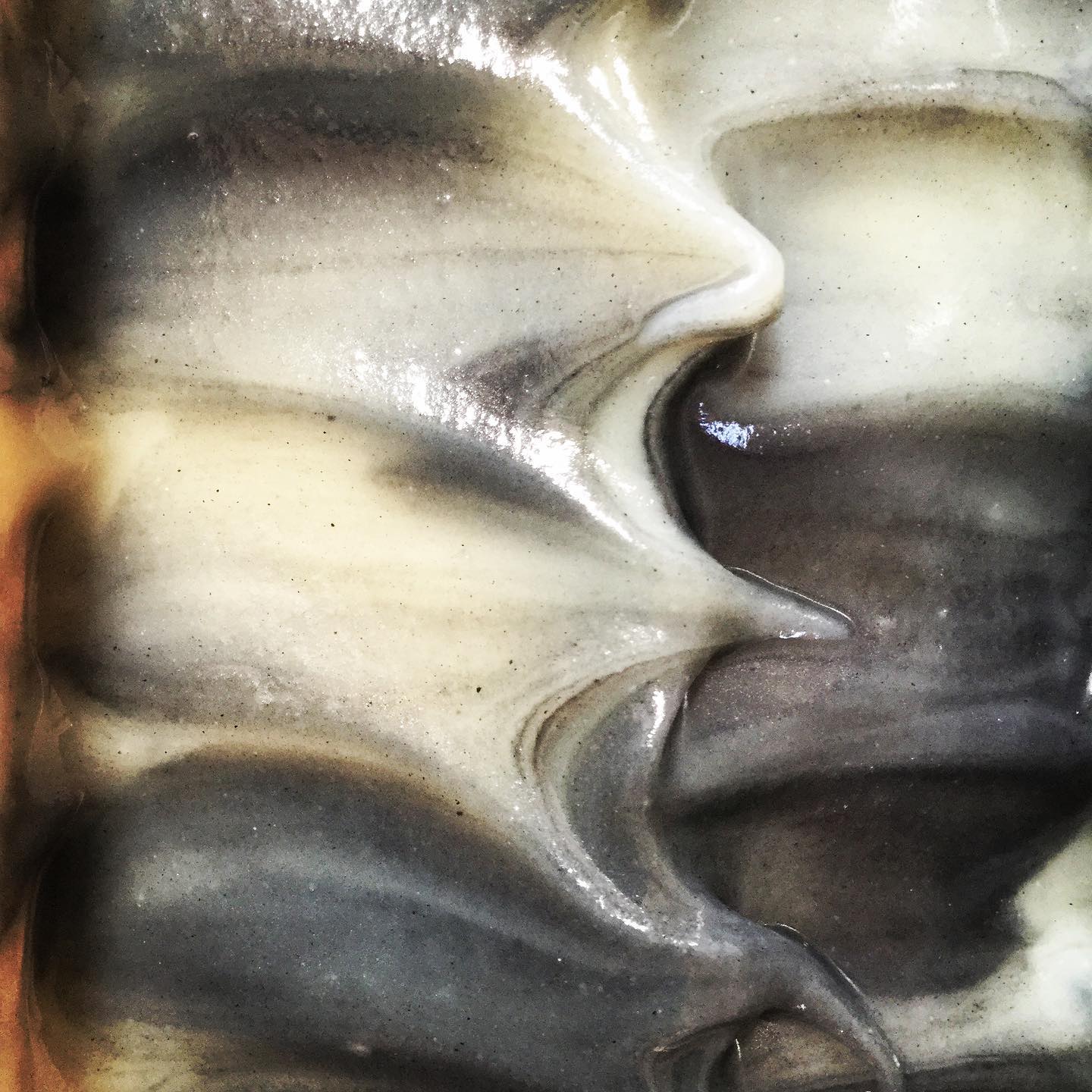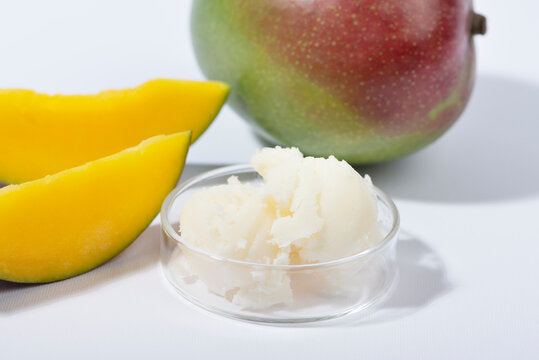 What is soap made from?
Traditional cold process soap is made from a mixture of fatty acids - in our case plant oils and butters - mixed with an alkaline solution. In a bar of solid soap, the alkali used is sodium hydroxide, which turns the fatty acids into sodium salts, or soap!
You can tell what the starting oils are in a soap by their Latin name. For example Sodium Olivate is the soap that is formed from Olive Oil, Sodium Mangobutterate is from Mango Butter and so on.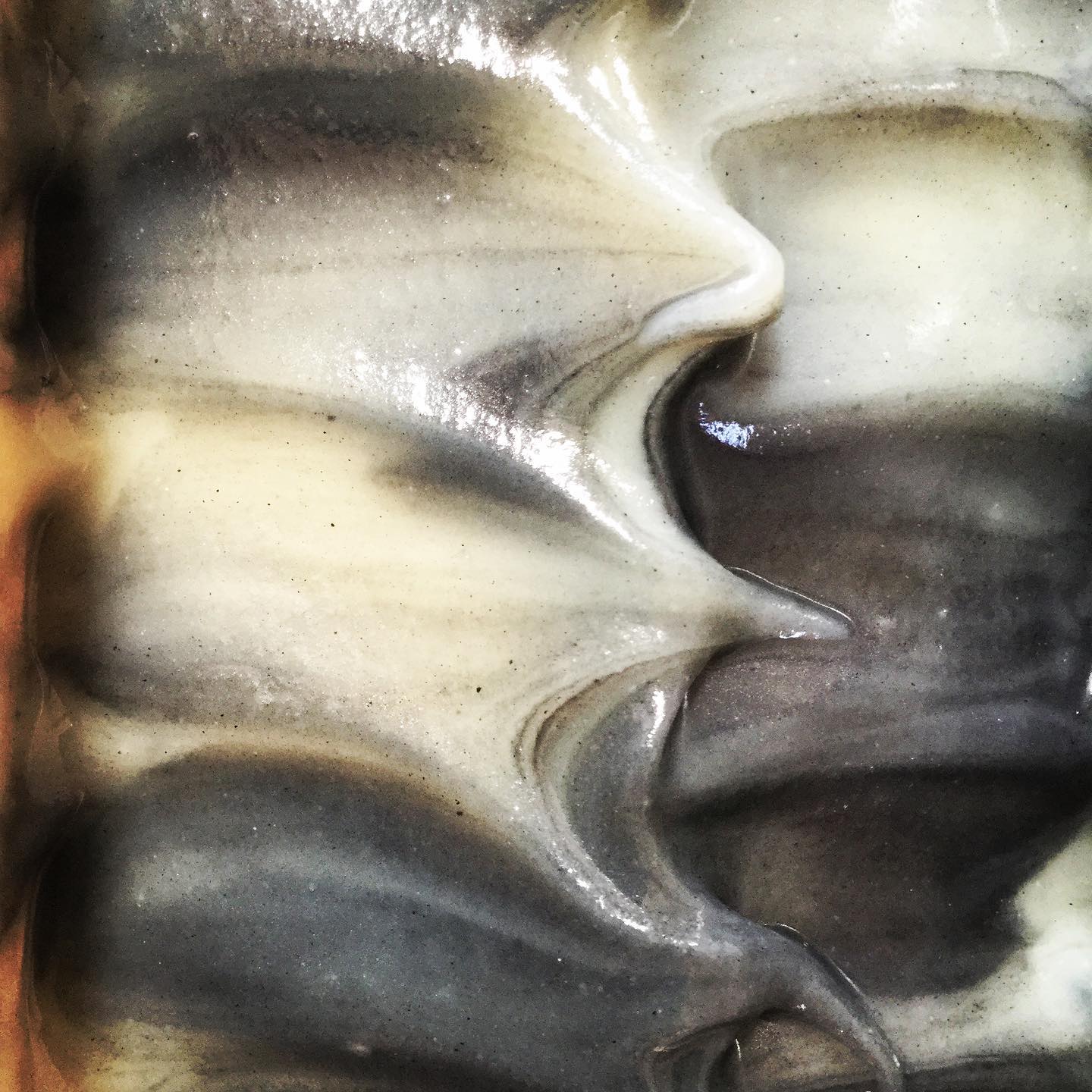 How long will my soap last?
It's very difficult to say exactly how long your bar will last as there are lots of variables; how often it gets used, if it's just used for hands or also as a body wash in the shower, if it is allowed to dry between uses, if it is stored somewhere damp...
When we make our soap we cure every bar for at least 6 weeks to allow the bars to dry out and be long-lasting in use. The best thing you can do to prolong the life of your soap is to allow it to dry between uses.
How to look after my soap