Harness the power of nature to keep your skin balanced. Our Balance Face Oil for oily skin employs simple, yet effective ingredients, such as hazelnut oil, evening primrose oil, and jojoba oil, to nourish, hydrate, and balance your complexion. With lightweight and astringent oils, you'll experience a dry feeling that won't clog your pores. Plus, the hint of patchouli, palmarosa, and bergamot essential oils will give you a luxurious and uplifting experience. Experience the joy of balanced skin!
30ml in amber glass bottle
Regular price
Sale price
£14.95
Unit price
per
Sale
Sold out
Using an oil on your oily skin might seem counter intuitive. Removing excess oils by regularly washing your face sounds more sensible. The problem is, you get into a vicious cycle. You wash the oil off, your skin produces more. The more you wash your face, the more your skin becomes red, inflamed, and sore… and after all this, it's still oily! Give your skin a break.
Key Ingredients

Jojoba Oil is an excellent oil for skincare. It provides a light covering to maintain moisture, and yet allows the skin to breathe. Jojoba is actually a liquid wax and as such its fatty acid profile is very similar and compatible with our own sebum. This helps to regulate the flow of sebum from the sebaceous glands and is non-comedogenic, meaning it doesn't clog pores.

Hazelnut Oil is excellent for oily skin as its tannin content stimulates circulation. Its astringent properties help treat oily or acne-prone skin. It is good for moisturising and softening, while having a dry feel when it sinks into your skin.

Grapeseed Oil is especially high in omega-6, making it a light oil that penetrates layers of the skin. The oil has astringent properties for tightening and toning, and is high in vitamin E.

Evening Primrose Oil has one of the highest contents of Gamma Linolenic Acid (GLA) of all the plant oils. GLA is responsible for reducing inflammation and maintaining healthy skin, supporting the immune system. 

Yarrow is a common garden herb. We infuse the yarrow in grapeseed oil to extract its anti-inflammatory and anti allergenic properties. With astringent properties, it is good for oily and acne-prone skin.

Bergamot Essential oil is a wonderfully fresh and uplifting oil. It is an antidepressant and can help treat anxiety and relieve pain.

Palmarosa Essential oil has a fruity floral scent. It can be helpful for balancing oily and combination skin types.

Patchouli Essential oil is an unmistakable essential oil. With its rich, earthy, woody scent it is helpful for regulating oily skin and acne.
Why You'll Love Balance Face Oil

100% Natural Balance Face Oil contains no synthetic ingredients. It is 100% natural.

Vegan All of our face oil formulas contain no animal products. Suitable for vegans, vegetarians and people trying to avoid animal products.

Cruelty Free All our products are cruelty free. We could never even contemplate testing on animals. We only ever test products on ourselves and other willing humans! We carefully check that our ingredients haven't been tested on animals either.

Palm free Balance face oil is palm oil free.

No single use plastics We package our face oils in returnable, reusable or recyclable glass bottles. The dropper pipette does have a plastic screw collar to prevent leaks. Please retained your pipette to use for future bottles of face oil.

Refill option available Saving both packaging and money! If you already have a dropper pipette, our refill bottles come with an aluminium cap.

Free From Skincare Awards 2019 Shortlisted Balance Face Oil for oily skin was shortlisted in the 'Face Oil' category in 2019's Free From Skincare Awards.
Full Ingredients - English

Hazelnut Seed Oil, Jojoba Seed Oil, Evening Primrose Seed Oil, Grape Seed Oil & Yarrow Flower Extract, Squalane, Wheat Germ Oil & Vitamin E, Bergamot Peel Oil, Palmarosa Herb Oil, Patchouli Leaf Oil
Full Ingredients - INCI

Corylus Avellana (Hazelnut) Seed Oil, Simmondsia Chinensis (Jojoba) Seed Oil, Oenothera Biennis (Evening Primrose) Seed Oil, Vitis Vinifera (Grape) Seed Oil & Achillea Millefolium (Yarrow) Flower Extract, Squalane, Triticum Vulgare (Wheat) Germ Oil & Tocopherol (Vitamin E), Citrus Aurantium Bergamia (Bergamot) Peel Oil, Cymbopogon Martini (Palmarosa) Herb Oil, Pogostemon Cablin (Patchouli) Leaf Oil, Geraniol*, Limonene*, Linalool*, Citral*, Farnesol*

*Naturally occurring in our Balance essential oil blend
Share
View full details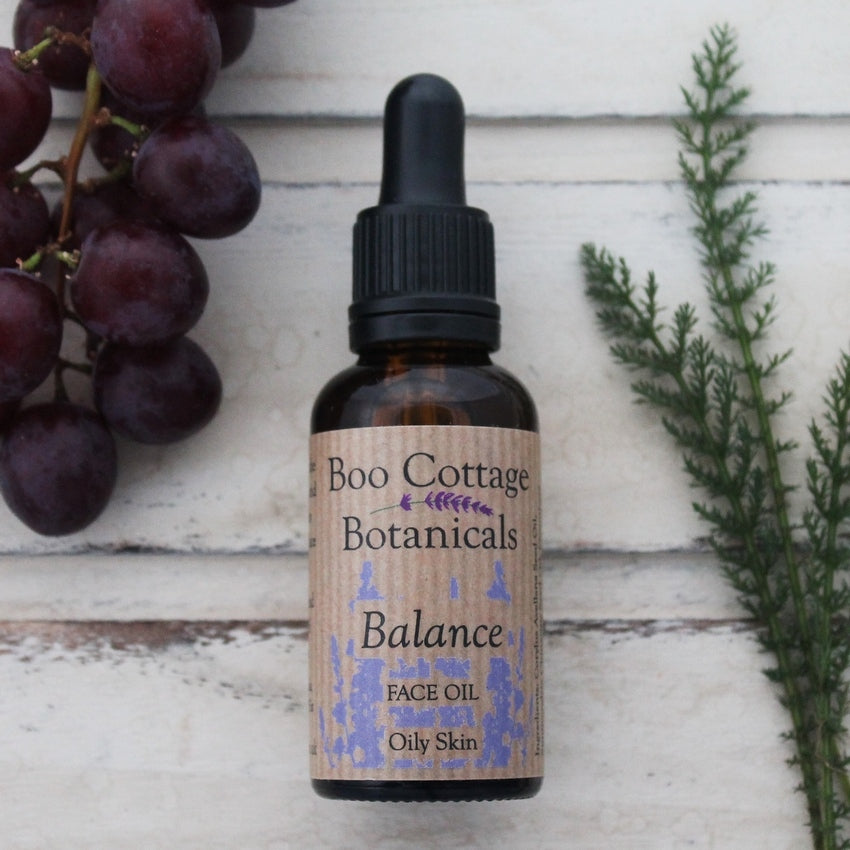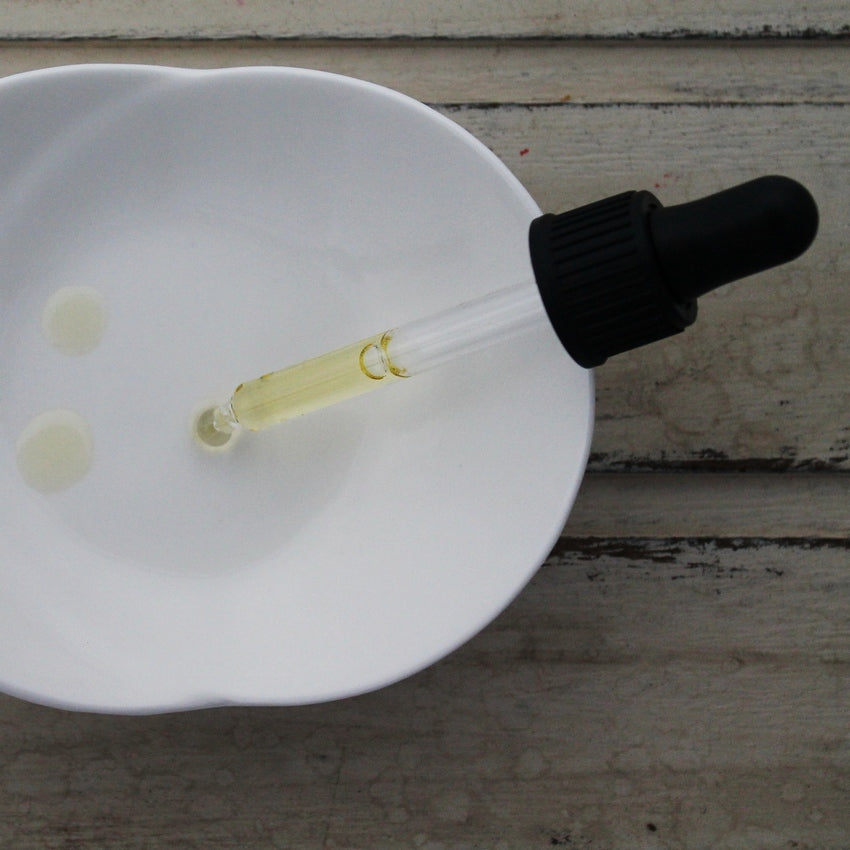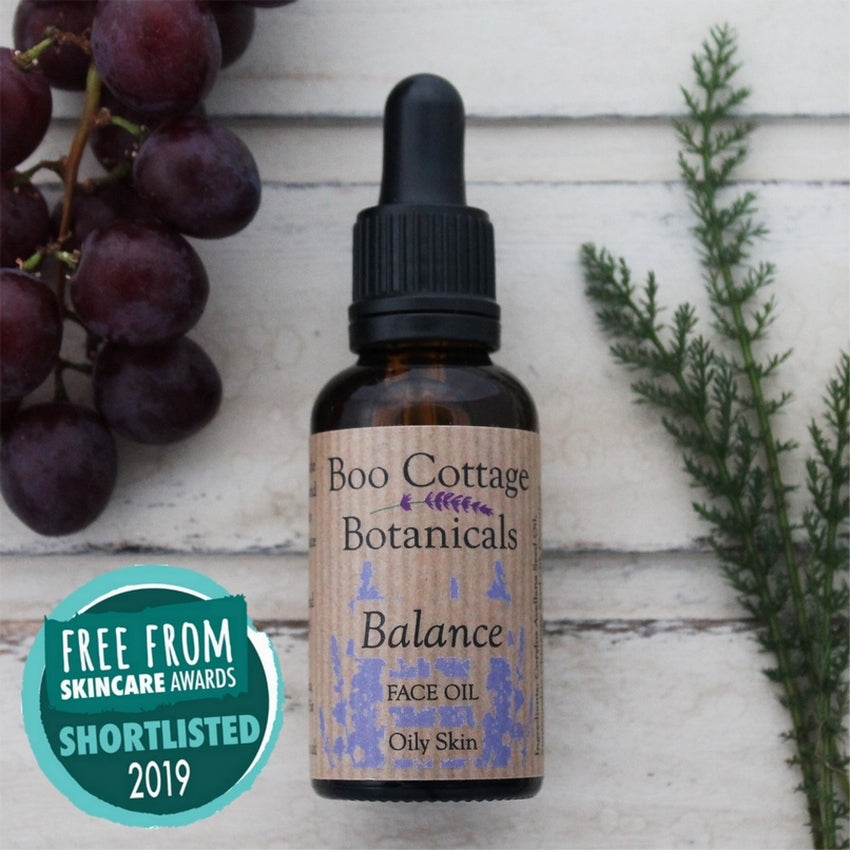 A Face Oil for oily skin?
Give your skin a break! Get out of the habit of over cleansing by balancing your natural oils instead. Our Balance Face Oil for Oily Skin works with your skin, rather than trying to fight it. If you have naturally oily skin, and you over cleanse, your skin will automatically produce more oil to compensate for all those times you strip it dry. By using the right combination of natural plant oils that compliment and work with your skin so that you can find its natural balance.
We have chosen lightweight, astringent, dry feeling oils to help calm your oily skin and help it feel nourished, and balanced.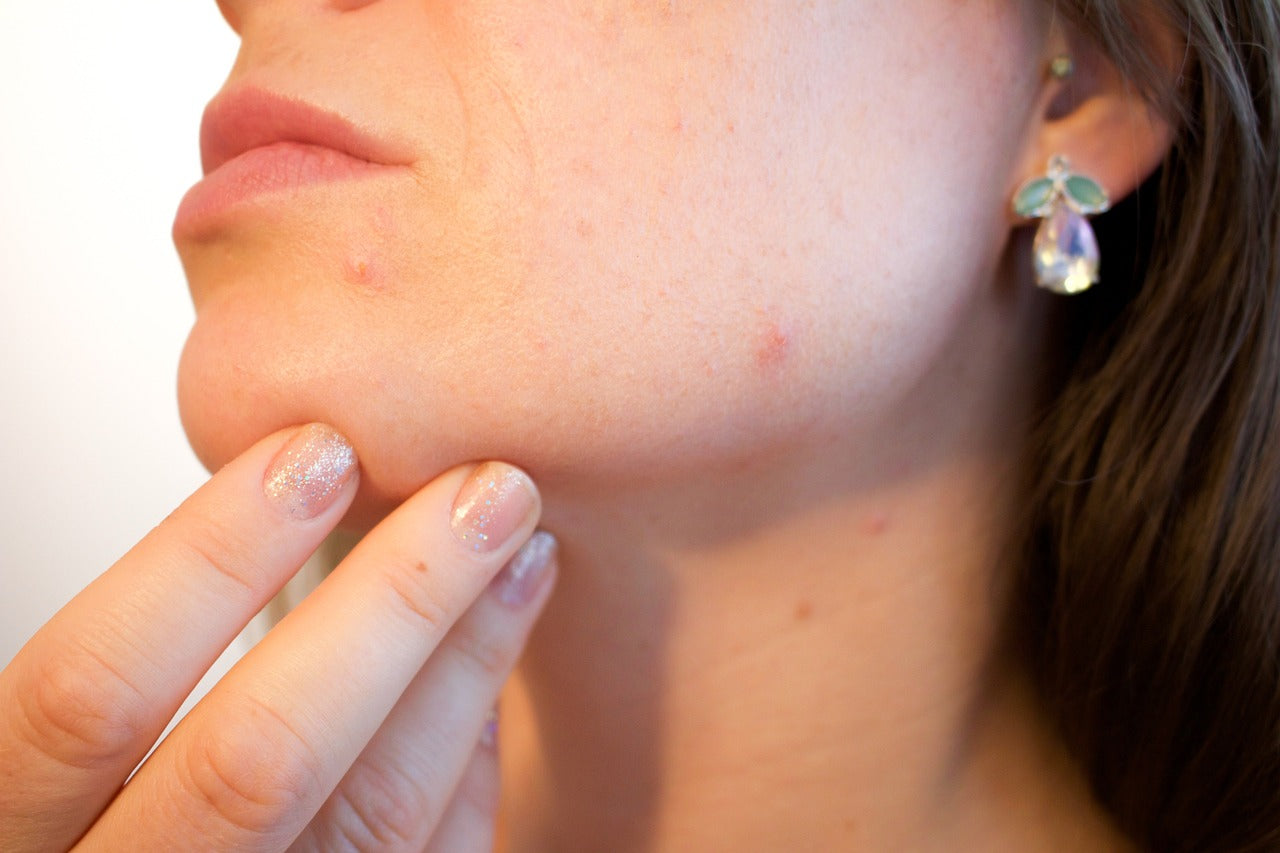 Who is Balance Face Oil suitable for?
Vegans
Teenage Skin
Hormonal Skin
Oily skin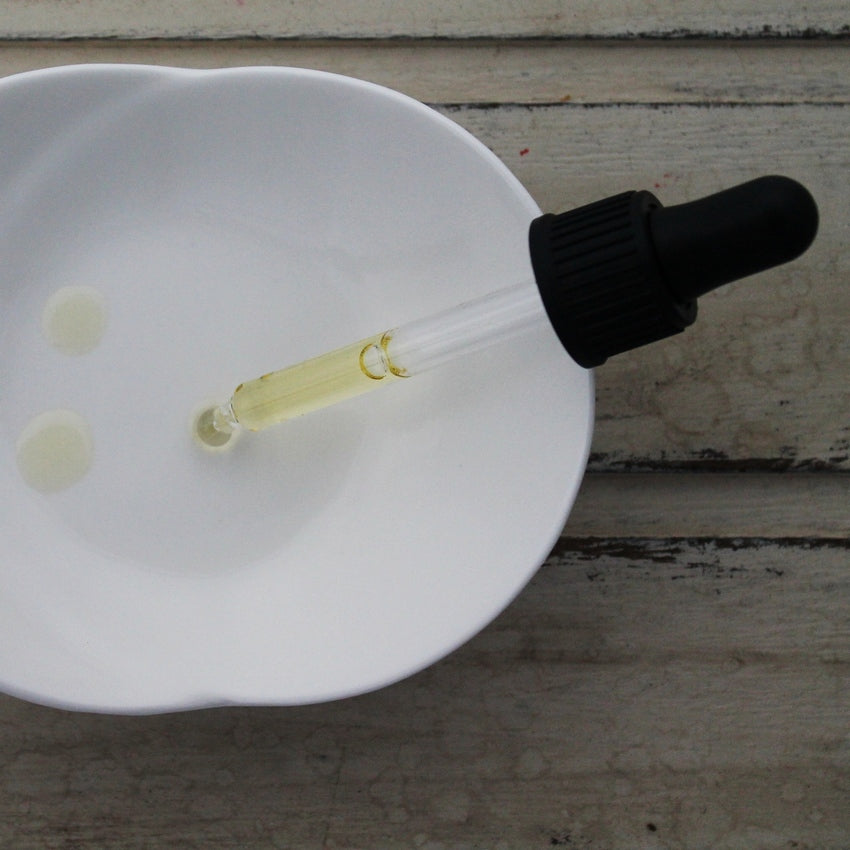 How do I apply Balance Face Oil?
Apply instead of (or alongside) your usual moisturiser.
1. Apply 3-4 drops of Balance Face oil to the palm of your hand.
2. Rub your hands together and gently massage into clean skin on your face and neck, inhaling the aromatic scent to relax your mind and lift your mood.
Give yourself a lovely relaxing face massage by using the oil on a damp face or mix a few drops with some water in your palm to allow it to spread smoothly and lock in the extra moisture.
If you would like to use both a face oil and a moisturiser: We'd recommend applying the moisturiser first and locking in the moisture with your face oil on top.
Alternatively, you can add a few drops to your favourite face mask or moisturiser to give your skin an added nourishing boost.