Experience a blissful moment of calm with CALM Natural Bath Salts! Our blend of natural sea salt, orange and patchouli essential oils, calendula, and nourishing oats will leave your skin deeply hydrated and refreshed. Let the stress of the day melt away and relax in a peaceful, natural soak.
230g in glass bottle

Regular price
Sale price
£9.95
Unit price
per
Sale
Sold out
Let the aromas of orange and patchouli enliven your senses, while the calendula and oats soothe and soften skin.
Key Ingredients

Epsom Salts are rich in magnesium, an element essential to all life on earth. Our bodies cannot produce magnesium (instead it mainly comes from our food), and many of us are therefore deficient. Magnesium is necessary for muscle and nerve function as well as maintaining a healthy immune system.

Calendula is one of our favourites here at Boo; we love its soothing properties and use it in lots of our products to help calm inflamed or irritated skin.

Orange Oil has a sweetly uplifting scent that can help to relieve nervous tension, revive a low mood and calm a busy mind. It can also support the skin's natural repair process and ease tense muscles.

Patchouli Oil is uplifting and relaxing, it can help relieve tension and is often used to treat exhaustion, anxiety and stress. It is also very good at soothing and repairing sensitive skin.
Why You'll Love CALM salts

100% Natural CALM Botanical Bath Soak contains no synthetic ingredients. It is 100% natural.

Vegan Formula contains no animal products. Suitable for vegans, vegetarians and people trying to avoid animal products.

Cruelty Free All our products are cruelty free. We only test products on ourselves and other willing humans! We are very careful to check that none of our ingredients are tested on animals either.

Natural Fragrance All of our fragrances are blended in house by our team from wonderfully aromatic essential oils.

Palm oil free Proudly free from palm oil.

Plastic free Packaged in a glass bottle with an aluminium lid. We chose glass bottles as it's easily returnable (we can reuse them to package more bath salts), reusable at home or you can recycle them.
Full Ingredients - English

Sea Salt, Epsom Salt, Olive Oil, Calendula Extract, Oat Extract, Sweet Orange Oil, Calendula Petals, Patchouli Oil
Full Ingredients - INCI

Maris Sal (Sea Salt), Magnesium Sulfate (Epsom Salt), Olea Europea (Olive) Fruit Oil, Calendula Officinalis (Calendula) Extract, Avena Sativa (Oat) Meal Extract, Citrus Aurantium Dulcis (Sweet Orange) Peel Oil, Calendula Officinalis Flower, Pogostemon Cablin (Patchouli) Leaf Oil, Limonene*

*Naturally occurring in our CALM essential oil blend
Share
View full details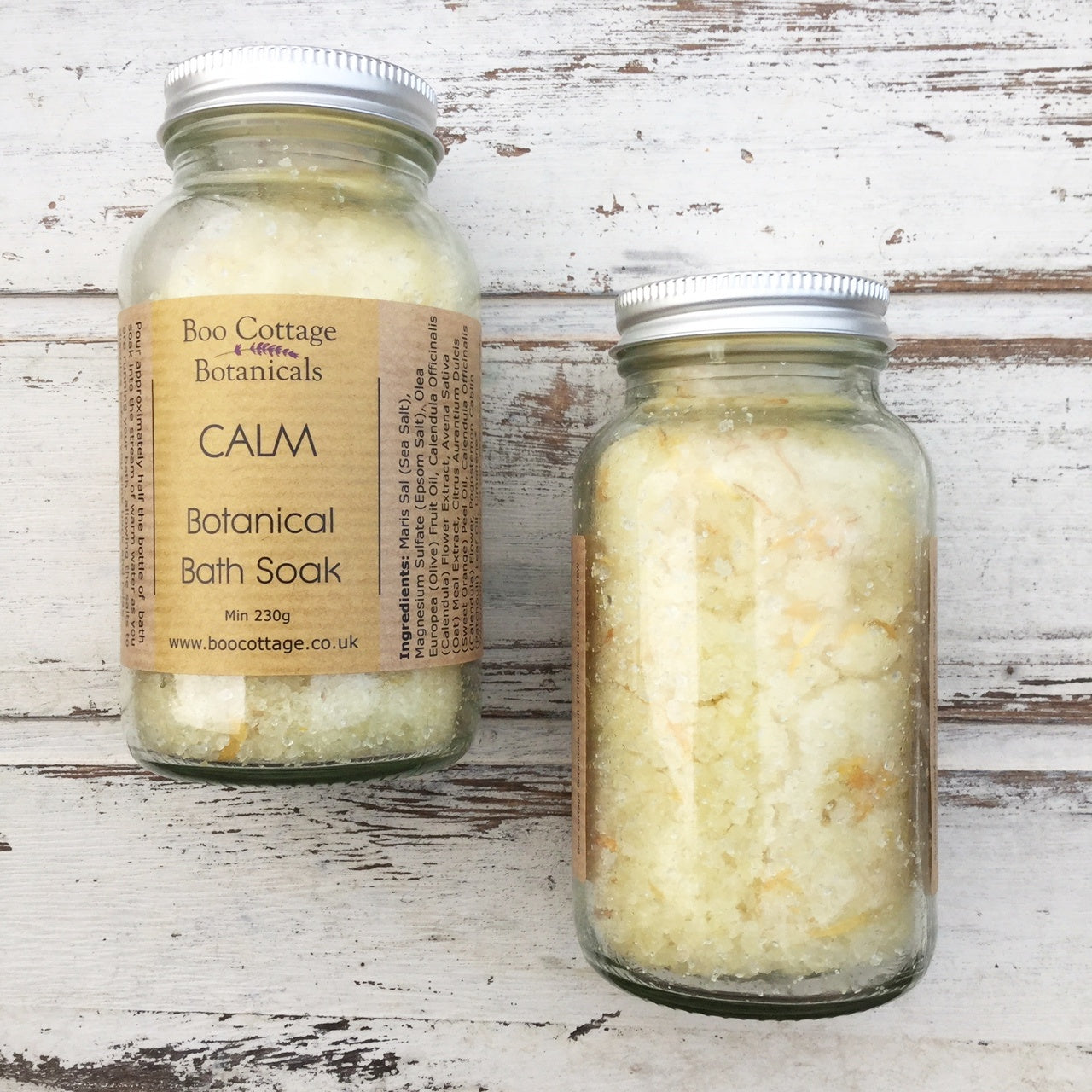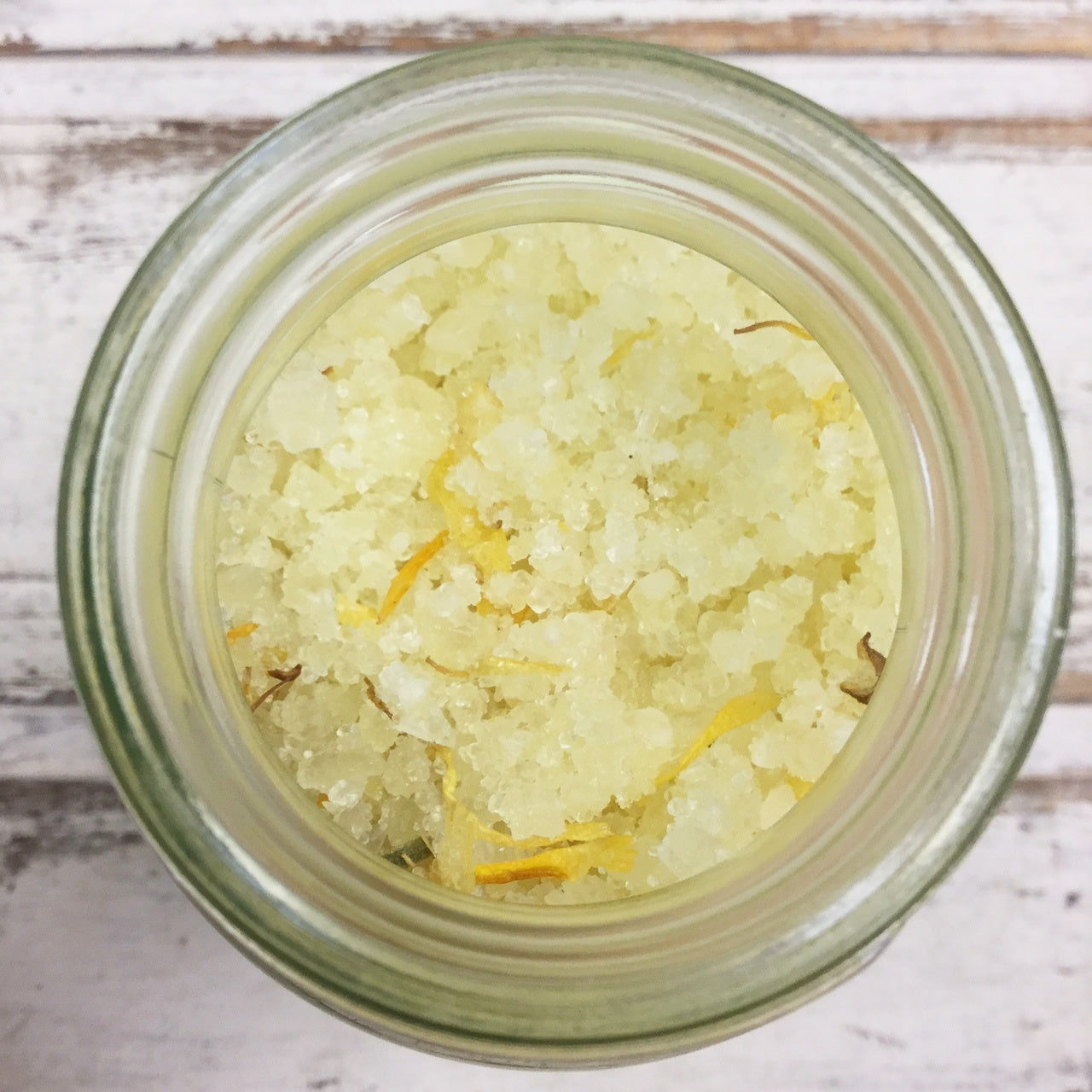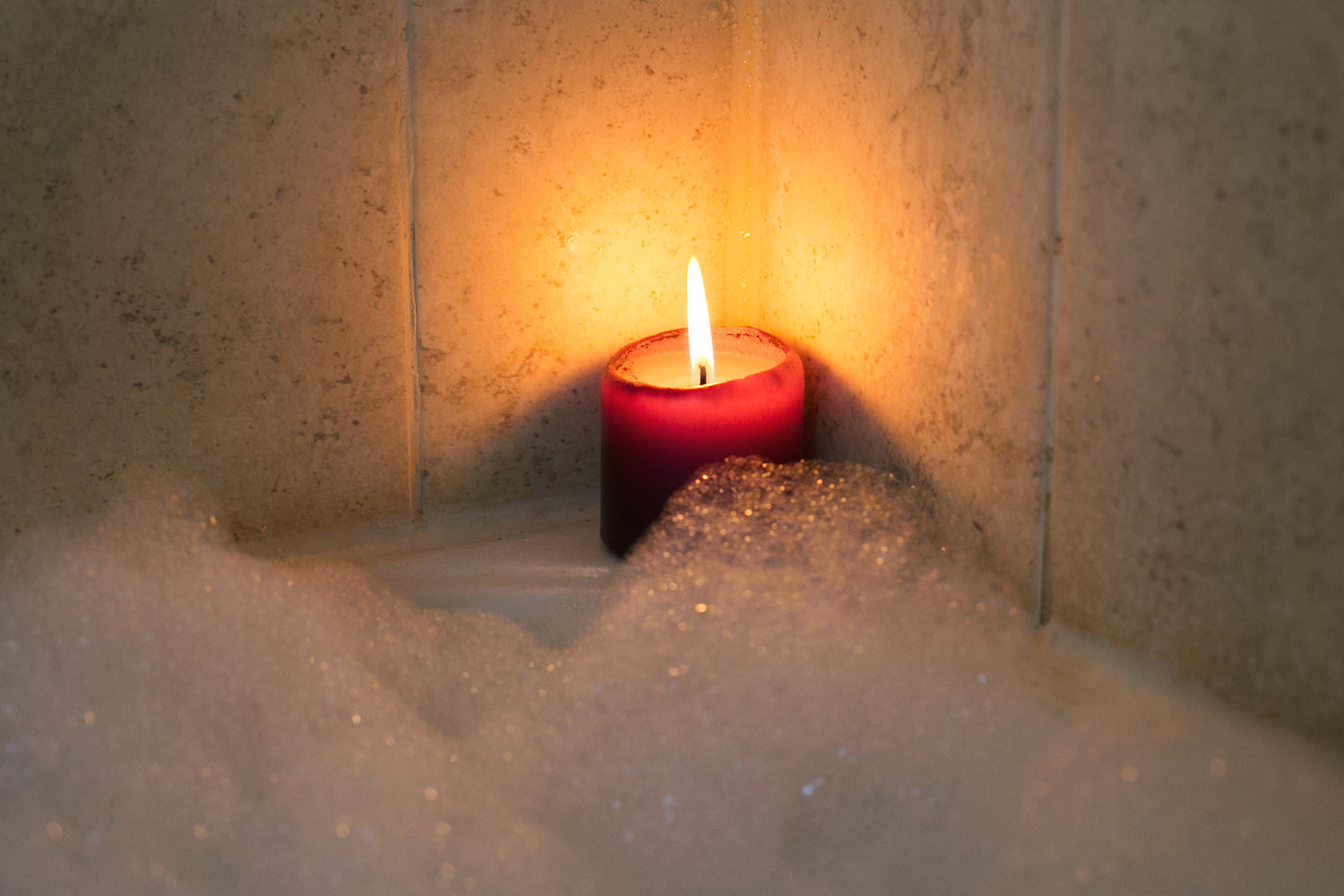 Who is CALM Bath Soak suitable for?
Vegans
Dry skin
Normal skin
Itchy or irritated skin
Aching muscles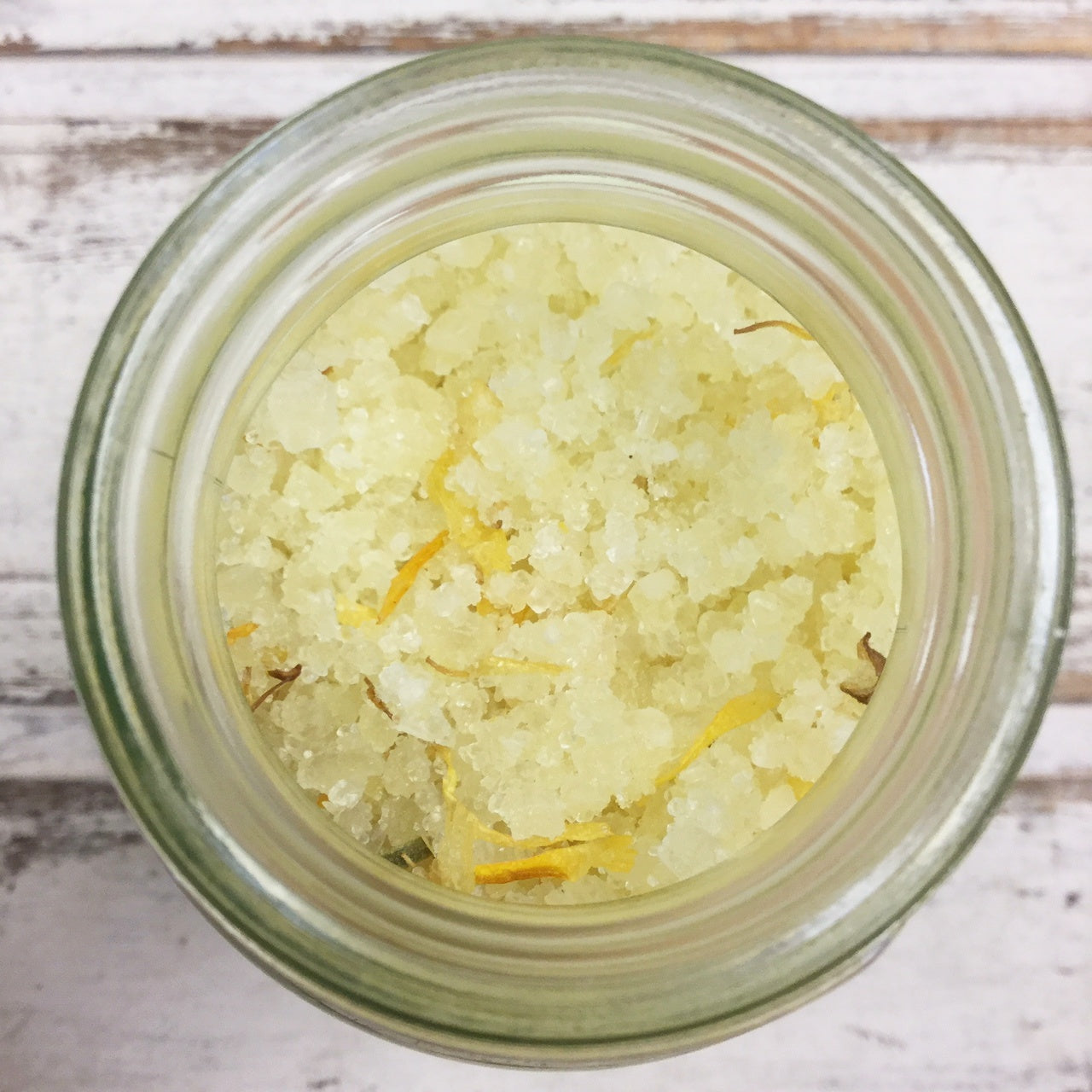 How do I use Bath Salts?
1. As you are running your bath, pour approximately one third to half the bottle into the stream of water.
2. Stir the warm water with your hands to help dissolve the salts.
3. Relax into your bath, breathing in the decadent scent, washing the water over you to get the full benefits before patting skin gently dry when you can bring yourself to finally get out.
Please take care when getting out as the bath surface may become slippery.
If you aren't a big fan of floaty bits in the bath, pop your bath soak into a muslin or organza bag before dropping it into the water. Use this like a tea bag and squeeze it occasionally to get all the benefits from the botanicals into the bath water.
As bath salts are designed to dissolve in water, always recap the bottle straight away and store away from humidity.
Just gorgeous!
I take my bath very seriously. None of this quick dip, splash, scrub and out - it's at least an hour with a drink, a snack and a book. So it's important to have something gorgeous in the water and finally I've found the perfect bath-time treat. It's smells fab, sweet and citrusy, with petals floating in the water and magnesium salts as a base (which I would use anyway). And then, a delicate oil which leaves my skin moisturised and soft. Perfect!